Meet Our Team
Dr. Eric Chang, DDS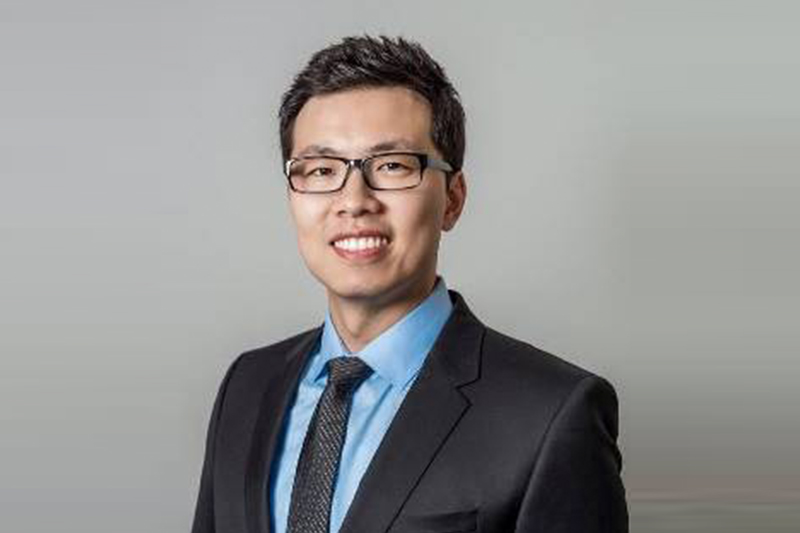 Dr. Eric Chang was born in Taiwan and was raised in York, Pennsylvania. He obtained his Bachelor degree in Chemistry from Ursinus College. He then pursued a Master degree in Organic Chemistry at Purdue University. Upon completion from Purdue University, he joined Merck pharmaceutical company and worked as a drug research scientist for 2 years. He later developed an interest in dentistry and decided to pursue a career in dentistry. He obtained his Doctorate degree from NYU College of Dentistry. He completed his General Dentistry residency at Bronx-Lebanon Hospital Center. He is a member of the American Dental Association (ADA), New York State Dental Association, and The International Dental Implant Association. He is certified as an Invisalign Provider.
He is proficient in all disciplines of dentistry. Dr. Eric Chang has been continually involved with advanced education courses and programs in restorative, implant, and aesthetic dentistry. This enables him to keep up with the latest advancements in dentistry. He strives to provide the highest level of care to his patients. Dr. Chang is also fluent in Mandarin.
---
Dr. Lu Zhao, DDS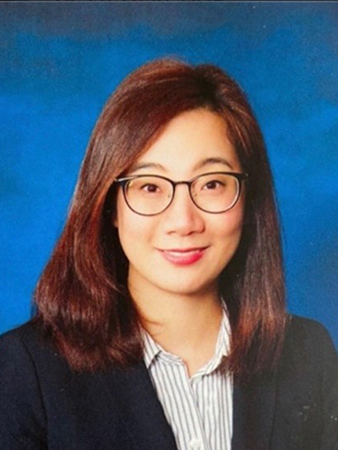 Dr. Zhao graduated Cum Laude from The State University of New York at Stony Brook and earned her Doctor of Dental Surgery degree from Stony Brook University School of Dental Medicine. After graduation, she stayed in Stony Brook Hospital to receive advanced training. Dr. Zhao provides high quality dentistry for her patients, caring for adults and children in her practice.
Dr. Zhao completes continuing education courses every year to provide the best care possible for her patients. She helps her patients creating dental care plan to promote healthy teeth and gum. Dr. Zhao is a member of the American Dental Association, New York State Dent Association, and Chinese American Dental Association.
Following her belief in giving back to the community, Dr. Zhao has participated in multiple dental mission trips to serve those in need through dental school. She also volunteered to provide dental services to promote oral health for local schools children in the Dominican Republic.
---
Dr. Jane Jiang, DDS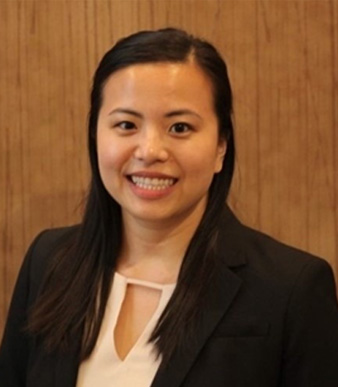 Dr. Jiang graduated Magna Cum Laude from Case Western Reserve University and earned her Doctor of Dental Surgery degree from Stony Brook University School of Dental Medicine. She then completed her general practice residency at Yale New Haven Health. Dr. Jiang is a member of organized dentistry and seeks to provide quality care for her patients. She hopes that through education and prevention, each patient is able to achieve their best smile.
---
Dr. SiHan Huang, DDS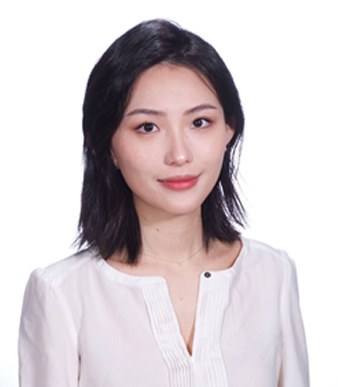 Dr. SiHan Huang began her academic journey at Binghamton University, where she earned her bachelor's degree with distinction. Following her passion for dentistry, she went to receive her doctorate from New York University College of Dentistry. Dr. SiHan Huang then completed her residency at Jamaica Hospital, a Level 1 Trauma Center, enriching her expertise in comprehensive patient care. With a strong commitment to patient care and continued education, Dr. SiHan Huang is dedicated to providing top-tier dental services and ensuring her patients leave with a confident smile.
---
Dr. DaiSi Liao, DDS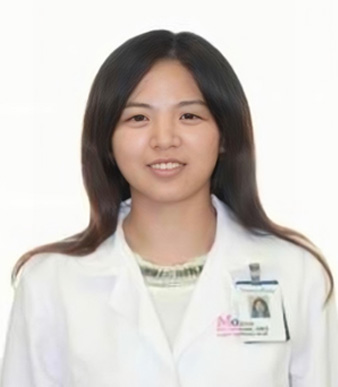 Dr. Liao graduated with the Bachelor degree in biology from Rensselaer Polytechnic Institute and received her Doctor of Dental Surgery Degree at New York University College of Dentistry. During dental school, she actively participated in local community outreach programs and she worked part-time in Gouverneur Hospital as a student dentist during the last year of dental school. After graduation, she completed a one year general practice residency at Montefiore Medical Center – hospital of the Albert Einstein College of Medicine in Bronx, New York. After a few years in private practice, she developed her interest in dental implants and she completed a one year implant fellowship at New York University. Dr. Liao believes in continuing dental education and she takes hundreds of hours of continuing educations every year. In her spare time, Dr. Liao enjoys traveling, cooking, crafting, and spending time with her family.
---
Dr. Jennie Wong, DDS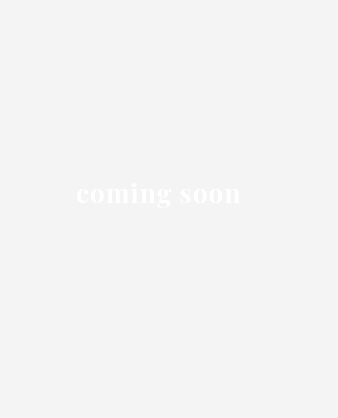 Dr. Wong is not just a skilled dentist but also a linguist, fluent in multiple languages, including English, Cantonese and Mandarin. This proficiency allows her to connect with a diverse array of patients, ensuring that language barriers never stand in the way of clear communication and a deep understanding of your oral health needs. With a wealth of experience and a deep passion for dentistry, Dr. Wong has been transforming smiles and lives for more than a decade.
Dr. Wong remains committed to staying at the forefront of dental advancements through continuous education, keeping up with the latest techniques and technologies to offer the best possible care to their patients.
What truly sets Dr. Wong apart is her commitment to patient-centered care. She takes the time to understand your unique needs, concerns, and goals, providing personalized treatment plans that put your comfort and well-being at the forefront. Dr. Wong believes that an informed patient is an empowered patient, and she makes it a priority to explain procedures in a way that's easy to understand, making your dental journey a collaborative one.
---
Isabella Wong, RDH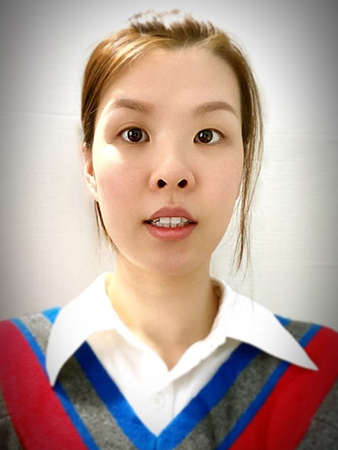 After graduating from Stony Brook University with a BS in Biology, Isabella started working as a dental assistant for several general and orthodontic dental offices. She found her interest and passion in the field of dentistry. She expanded her dental knowledge by enrolling into CUNY City Tech's dental hygiene program. Today, she is a licensed dental hygienist.
Isabella believes having a regular dental checkup will lower the risks of dental problems, and she believes preventive dental care is the key to keeping your teeth healthy throughout the course of your life. And she will help you to achieve it.
---
Zong Ling Li, RDH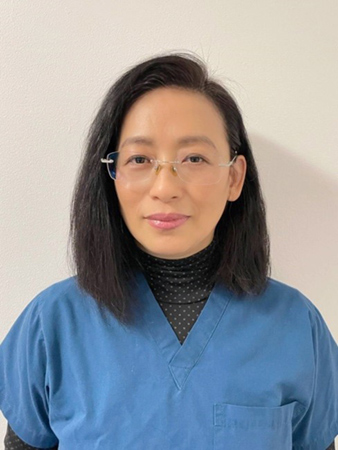 Zong Ling graduated with an Associate of Applied Science degree in dental hygiene in 2013. On top of her remarkable academic performance, Zong Ling was also awarded the Silver Medal for Outstanding Clinical Performance. With over eight years of clinical dental hygiene experience, Zong Ling is exceptionally skilled and has an excellent bedside manner. Her professionalism and attention to detail are appreciated by the team and patients of all ages. Zong Ling is fluent in English and Mandarin.
---
Eli Zhang, RDH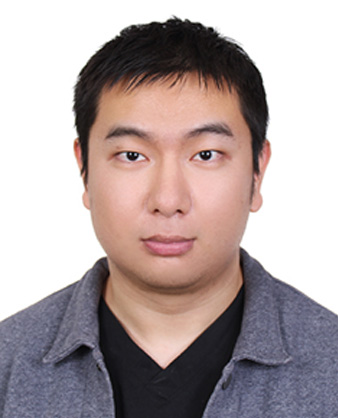 Eli Zhang graduated from CUNY City Tech's dental hygiene program. He has practiced his clinical skills with patients for several years. He believes preventive dentistry is a modern way to help maintain oral health. Preventative dentistry helps to preserve teeth, meaning less need for dental treatment. He is skilled in assisting patients in assessing their oral hygiene and providing professional oral cleaning advice, including ways to properly brush, floss, and use oral rinses and providing patients with options and steps to improve their oral health.